KWAPA CAMP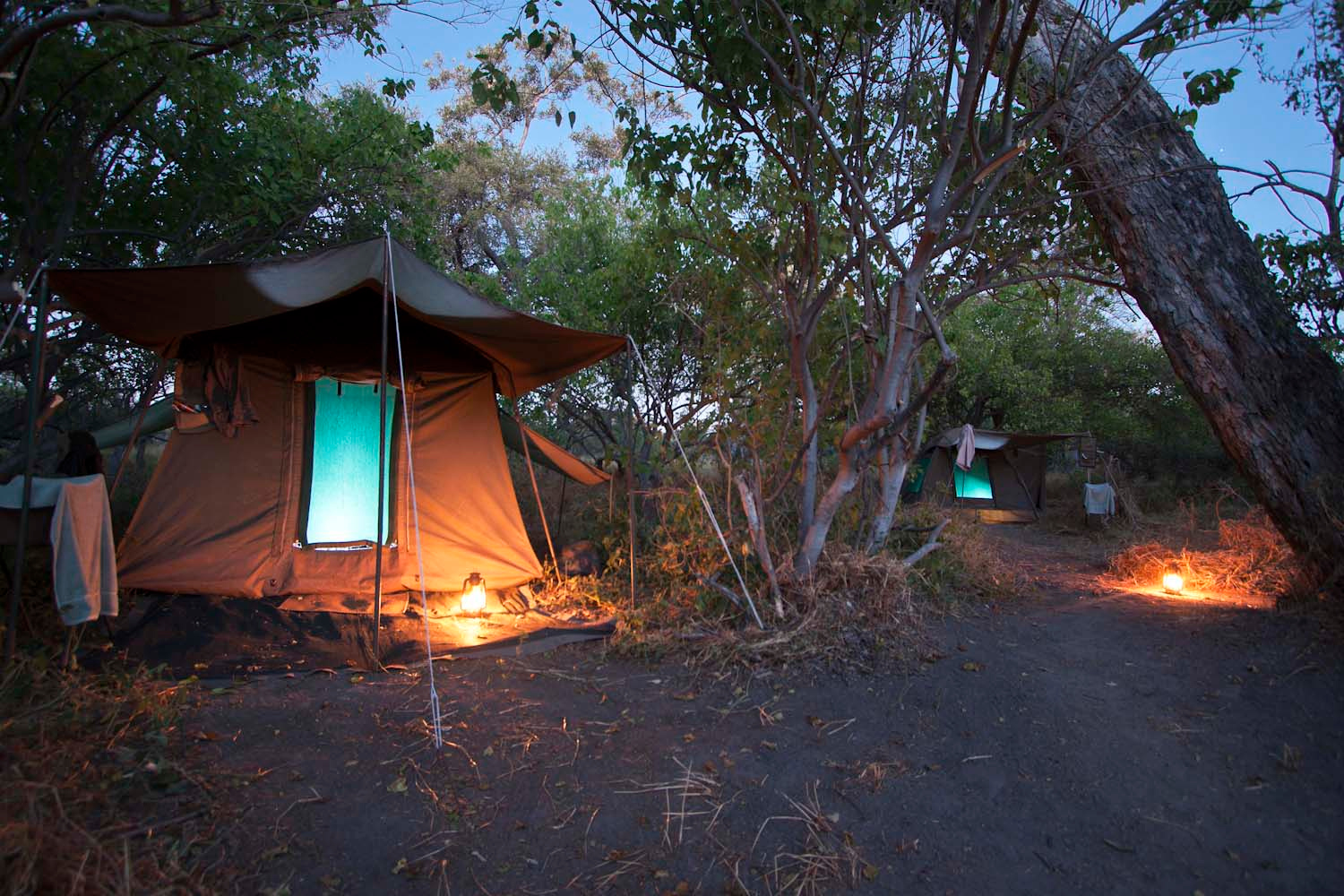 Kwapa Camp is a Big Five-area covering several hundreds of square miles. This unspoiled area is known for its wide variety of habitats: savannahs, Mopane forests, grass and swamplands, wetlands, lagoons and small rivers.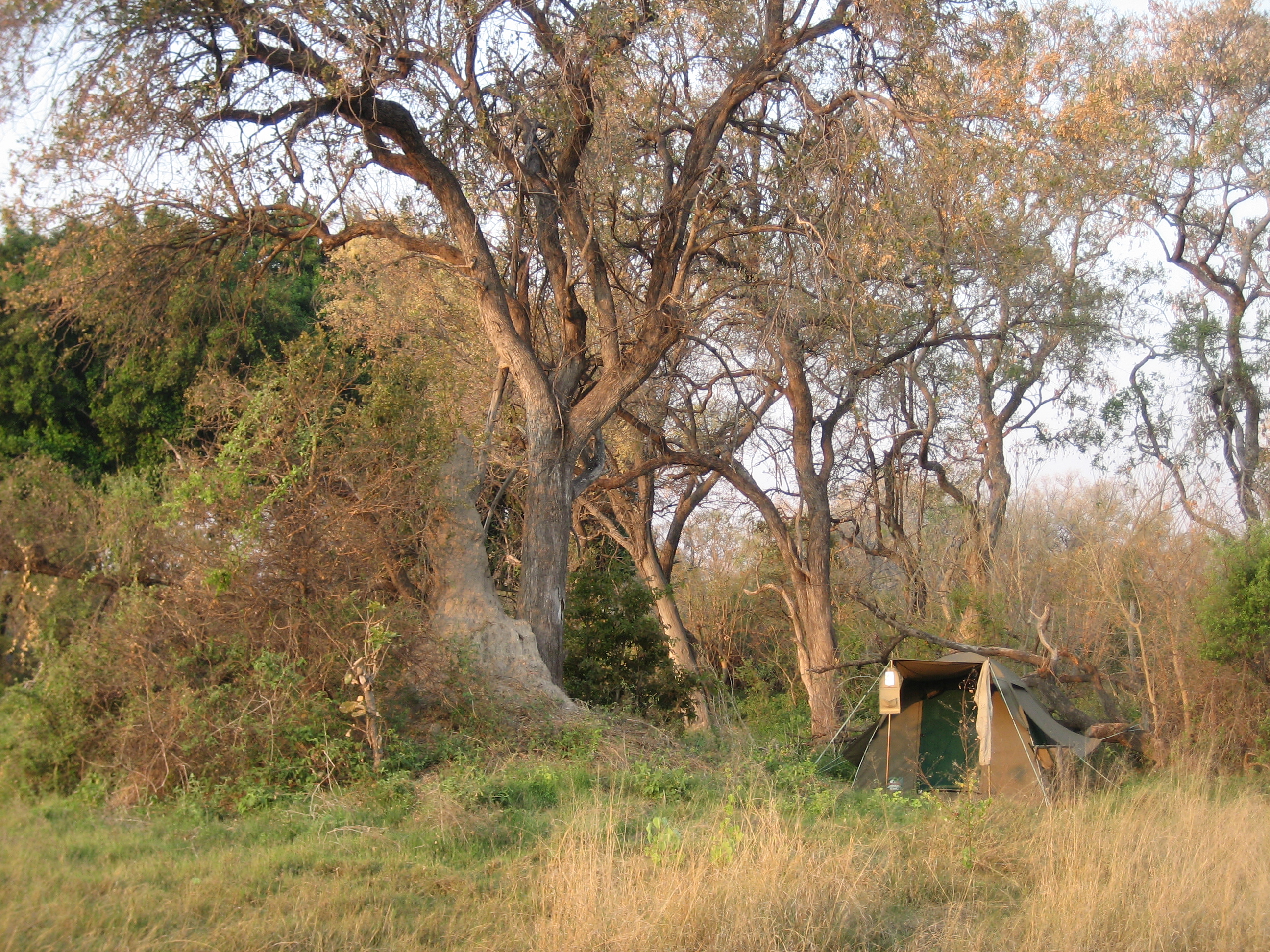 The camp we're staying at is located along the banks of the Kwapa River, in the southern part of the Okavango Delta. It's the only camp in the Delta you can enter by car, not just by plane. That is, if you know your 'way' around.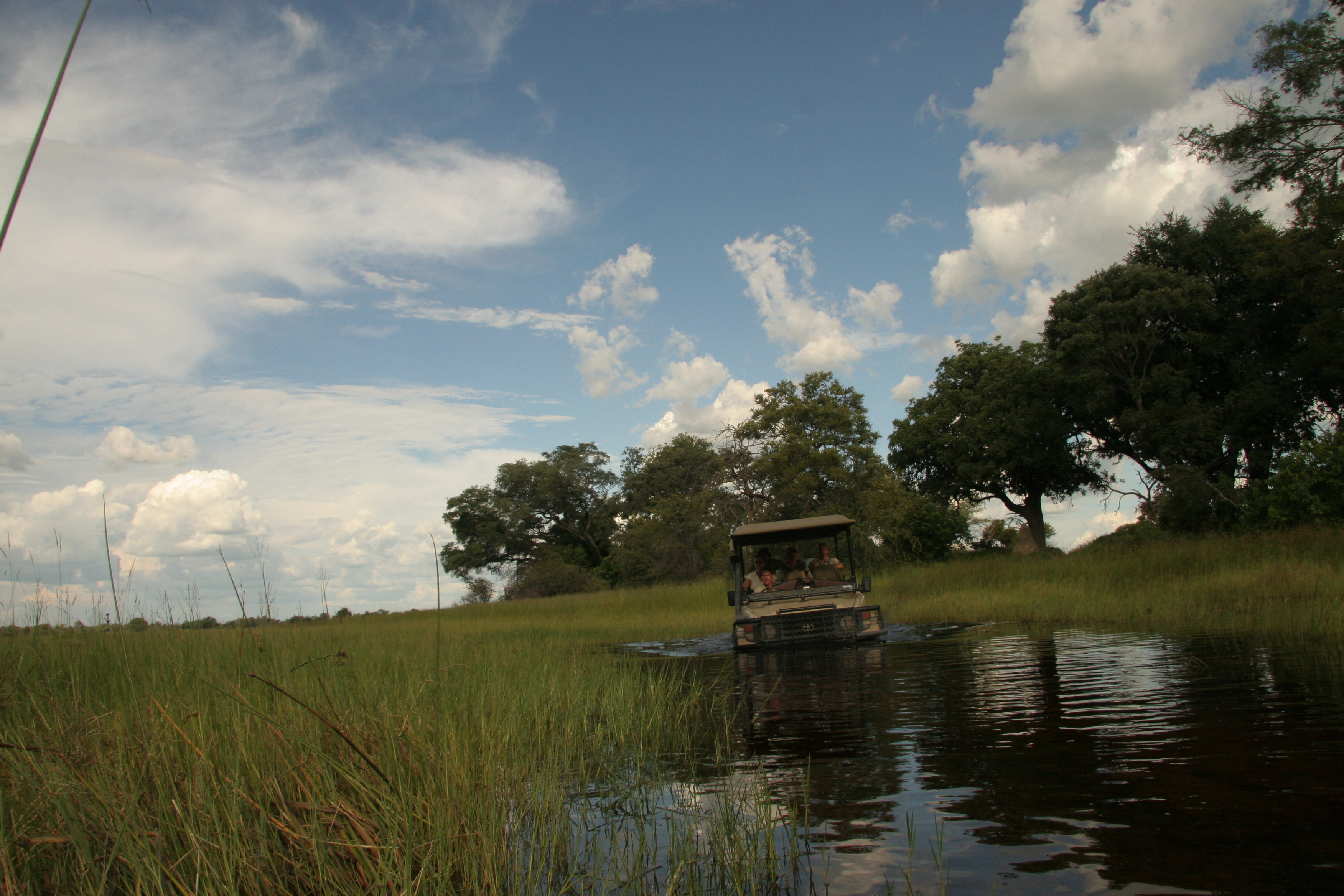 Because of that it's relatively easy to transport students, fuel, food, drinks, and other supplies to camp and take our garbage back in Maun.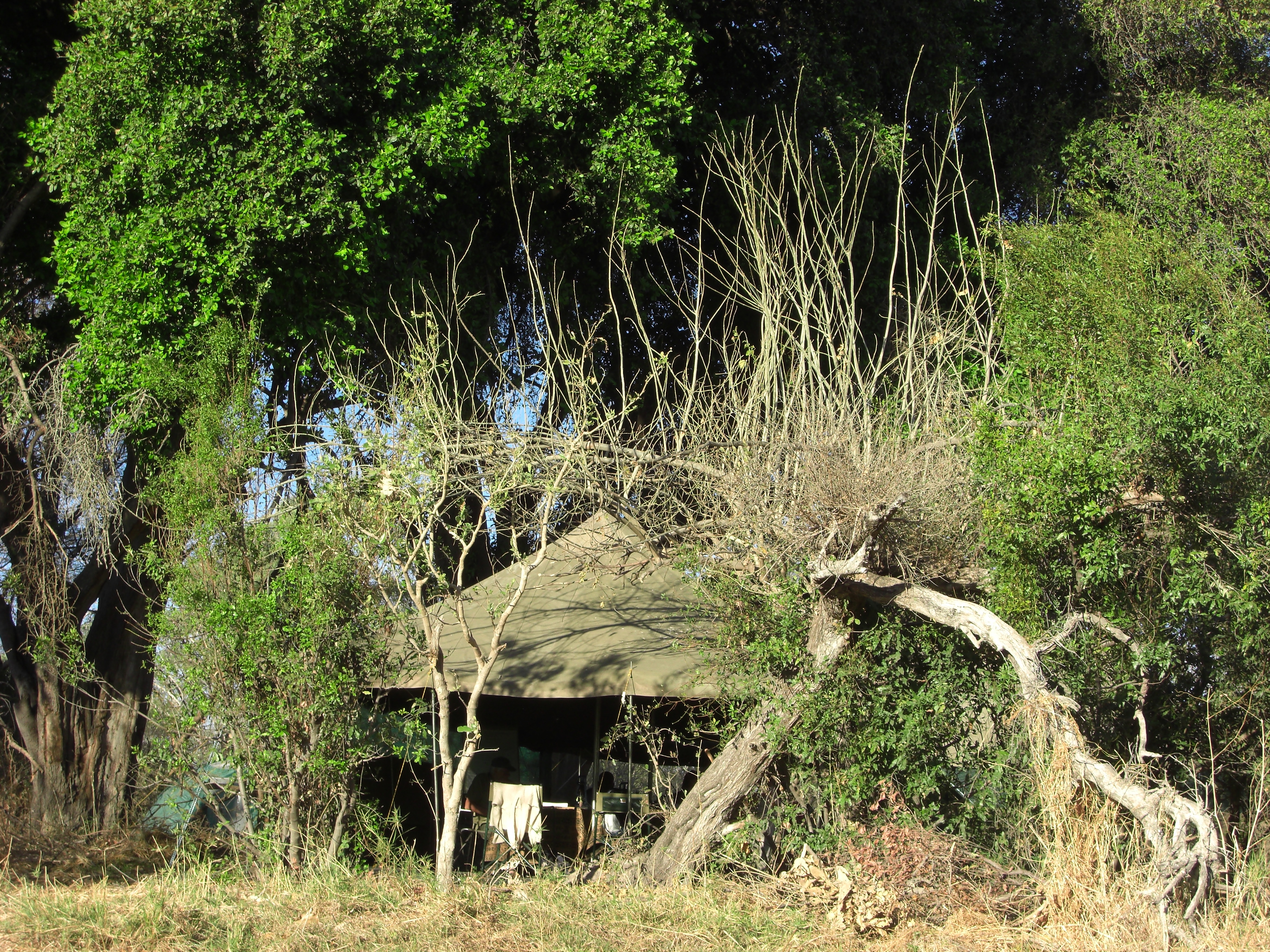 Kwapa Camp sits right next to the riverbank, under a few big Mangosteen trees that offer the necessary shade and coolness during the day. The accommodation consists of dome tents with shower amenities and separate bush toilets.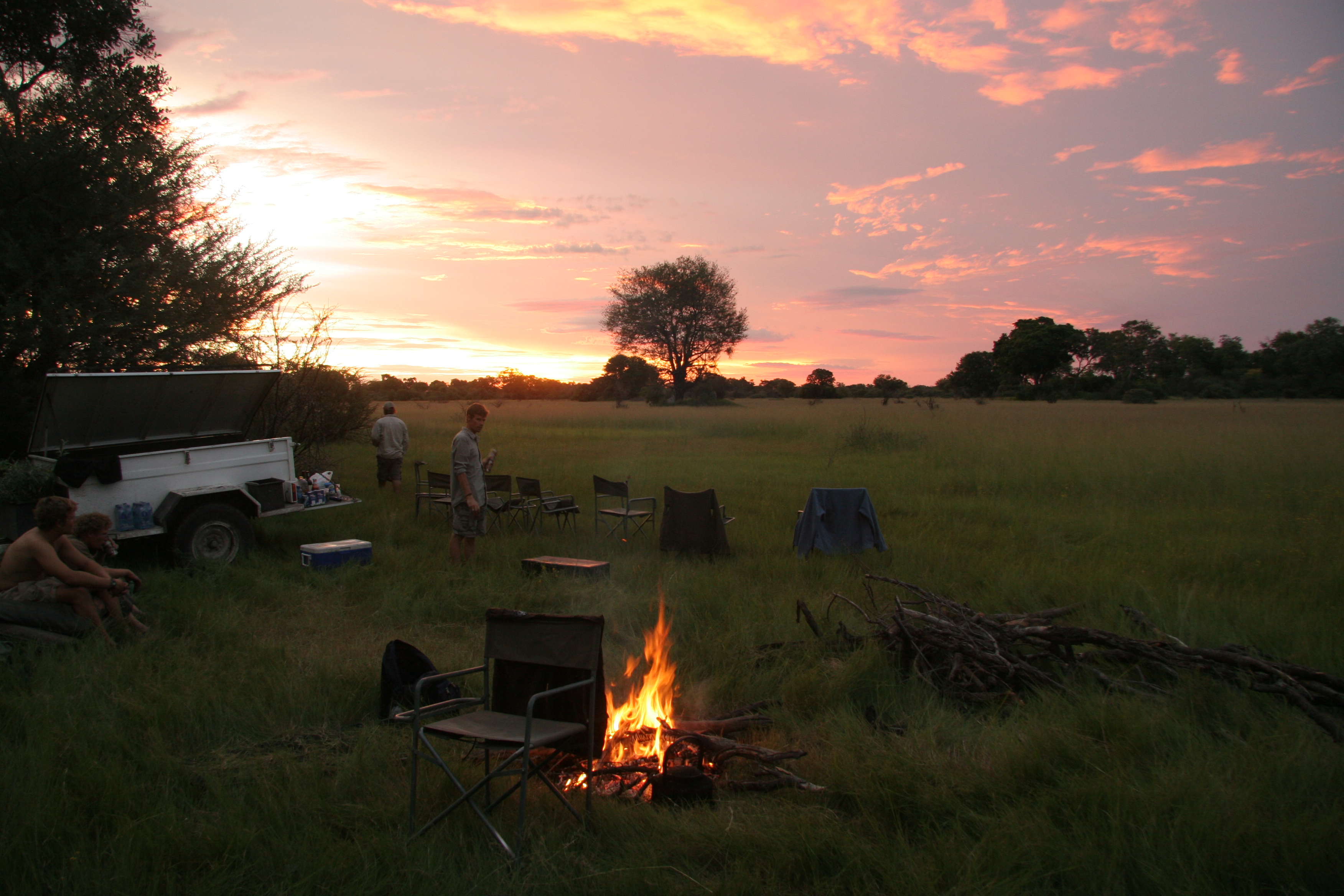 There's also a big communal tent where we can study and have our meals. There's a separate area for the bush kitchen where our cook prepares sublime meals prepared over a wood fire. This will be your home during your guide training – a place you'll never forget!